Real feedback from actual clients
We figure they'll sell us as good as we can!!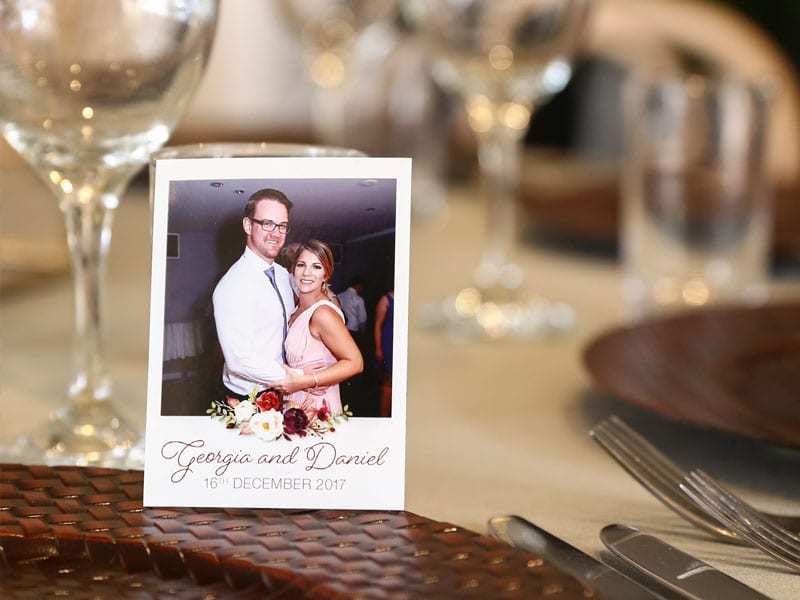 Weddings
Fun for young and old, photo magnets appeal to everyone and will remind your guests of the awesome time they had at your wedding. Our professional photographer will mingle with your guests at the tables or on the dance floor capturing the moments as they happen. These priceless memories are turned into photo magnets that your guests can claim before they leave. Your guests won't have to wait in line to get their pictures taken so they won't miss a minute of your special day.
So much more fun than a photo booth experience! Magnetic Shots is a wedding favour, entertainment and additional wedding photography all in one.  
From $770 for 2 hours inclusive of photographer and assistant, customised magnet design, unlimited magnets, digital copy of all images.
Parties
Our professional photographer will mingle with your guests to capture them enjoying your party. Then it's over to our assistant who will make these images into photo magnets. We add a new batch to the display board every 20 minutes. Your guests will go home with a gift to remember your event for years to come. 
As event photography specialists we can also cover all your styling, atmosphere, speeches, formal groups and any other photos you'd like. All your important moments are captured and your guests will be impressed with a truly personalised keepsake from your event.
From $770 for 2 hours inclusive of photographer and assistant, customised magnet design, unlimited magnets, digital copy of all images.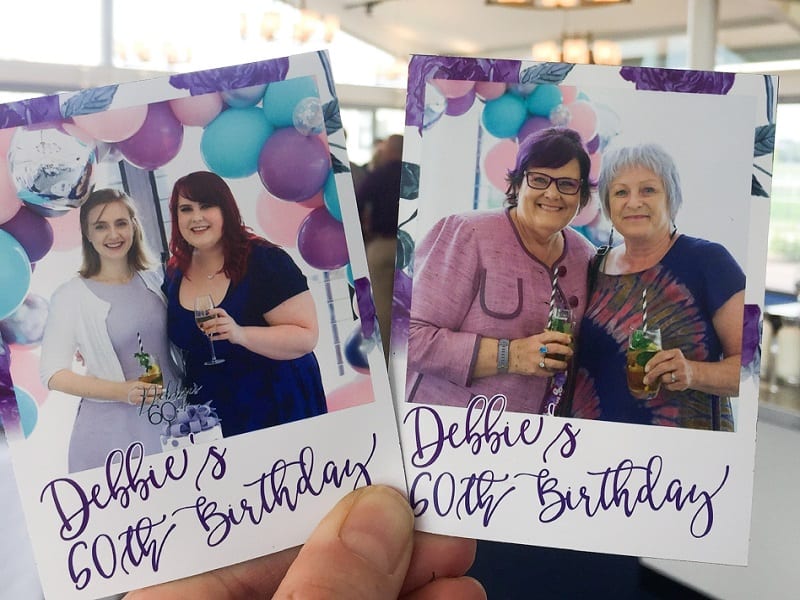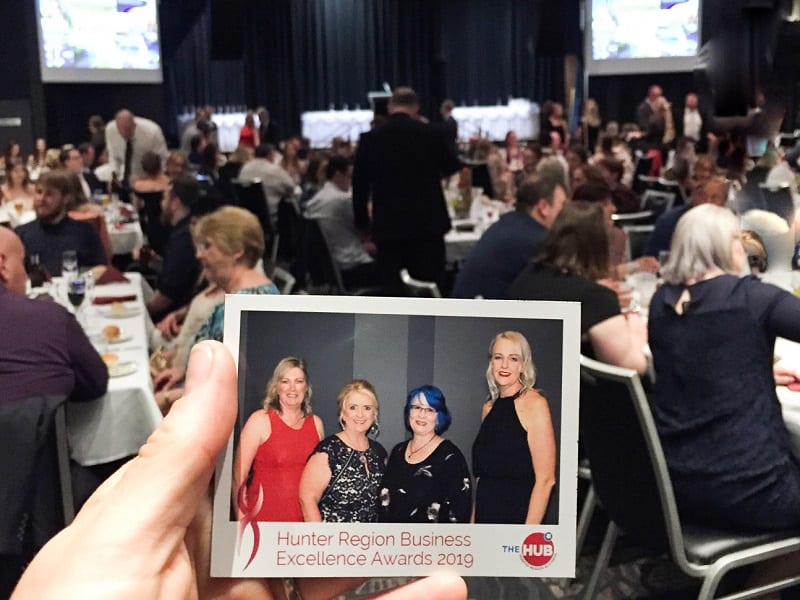 Corporate Events
The perfect solution for event giveaways that capture your guests and are custom-framed with your logo as branded keepsakes. 
Every magnet is printed during the event with your bespoke border, that features your branding and event styling. Your guests will have something truly unique to take home. Photo fridge magnets are the perfect addition to any conference evening, networking event or company party. Our photo magnets made during your event appeal to everyone and are guaranteed to be remembered for years to come. Our magnet photography packages include photographer and assistant, customised magnet design, unlimited magnets, digital copy of all images.
Tradeshow Exhibition Stands
Photo magnets are the branded trade show giveaway you know will be kept. Our engaging team act as an extension of your team to drive traffic to your stand. Photographing attendees, we'll have their photo magnet printed within minutes, giving your sales team the perfect opportunity to chat with potential leads.  
Keep your brand front and centre in the homes and offices of everyone who visits your stand. The swag bag never felt so good. A personalised experience for attendees and a non-disposable event giveaway from you. Plus, you'll have unlimited professional photography of your booth delivered in real time to keep your socials up to date.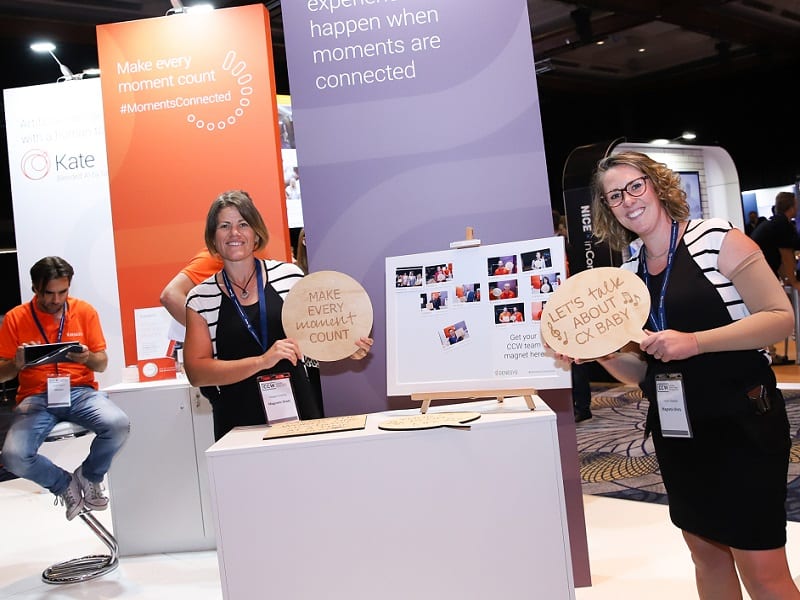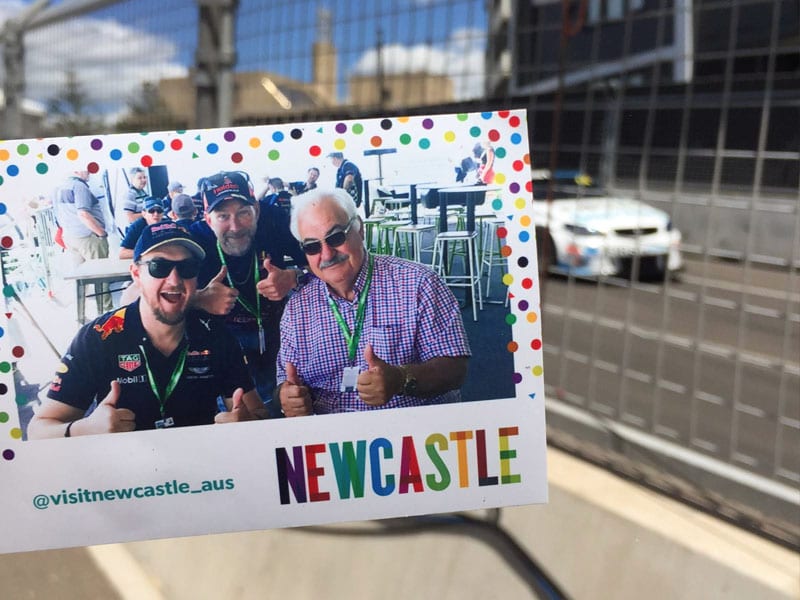 Public Events & Festivals
You name it, we've made our photo magnets there!! Photo fridge magnets made on the spot are a memorable and unique way for event attendees to go home with a personalised gift. Use Magnetic Shots at your open day, large scale public event, community festival or even school fete and you'll be sure to have made your attendees smile.  
Let our engaging photographer capture your event participants, and our assistants will turn these into photo magnets for attendees to take home within minutes. You can even include a live photo sharing station so everyone gets their digital copy too! Perfect for local councils, community groups and local businesses to share their branding in local family homes. 
Brand Activation
We understand that brand activation is about bringing brands to life via experiences and forming long-term emotional connections. The best way to do this is by having a live photo magnet station as part of your activation. Choose to have a roaming photographer or station us at your themed backdrop and we will help you create the consumer desire and interest you are seeking. Include our live photo sharing station to encourage on-line sharing of their image and your brand. 
Give your brand the opportunity to be displayed in a prominent position in family homes for years to come.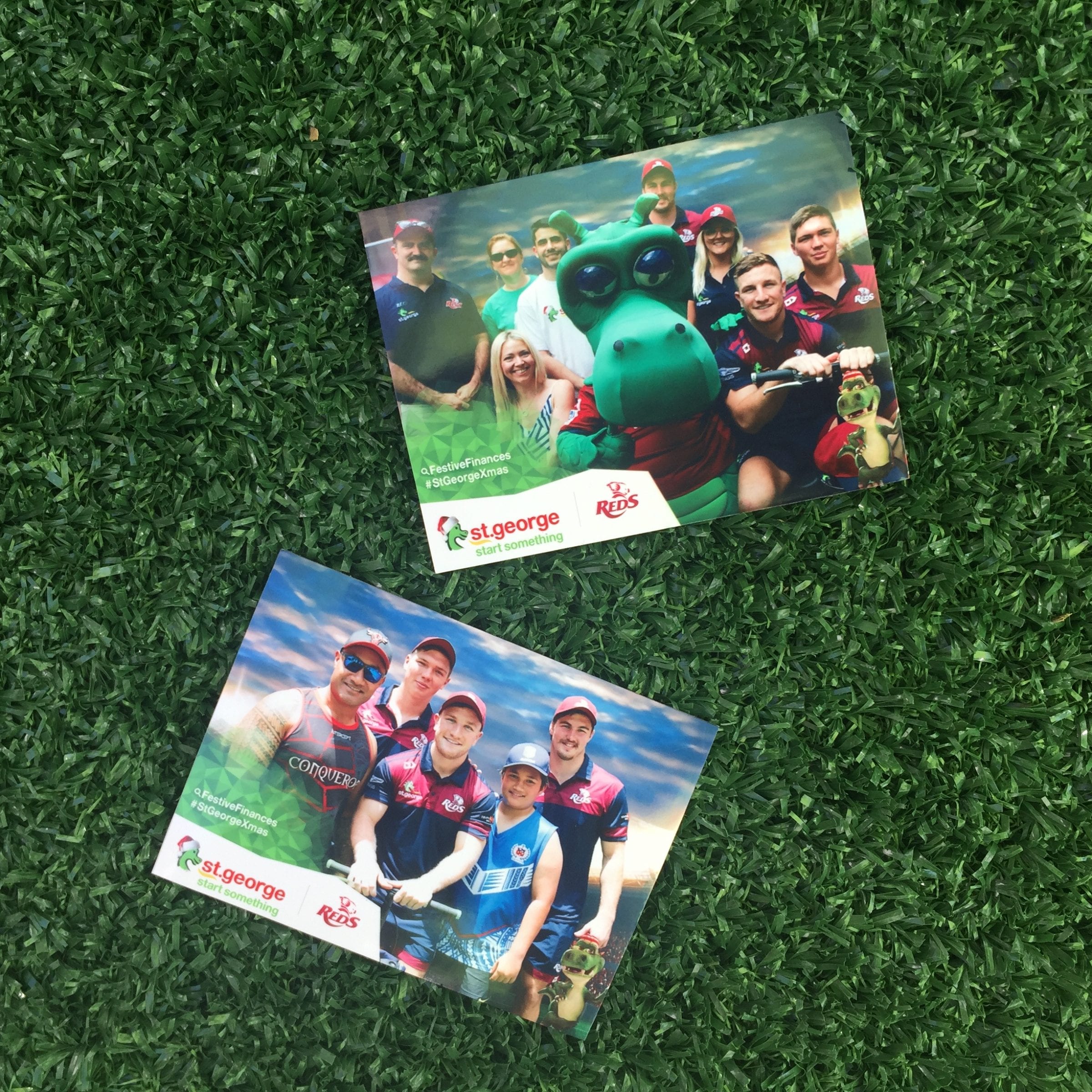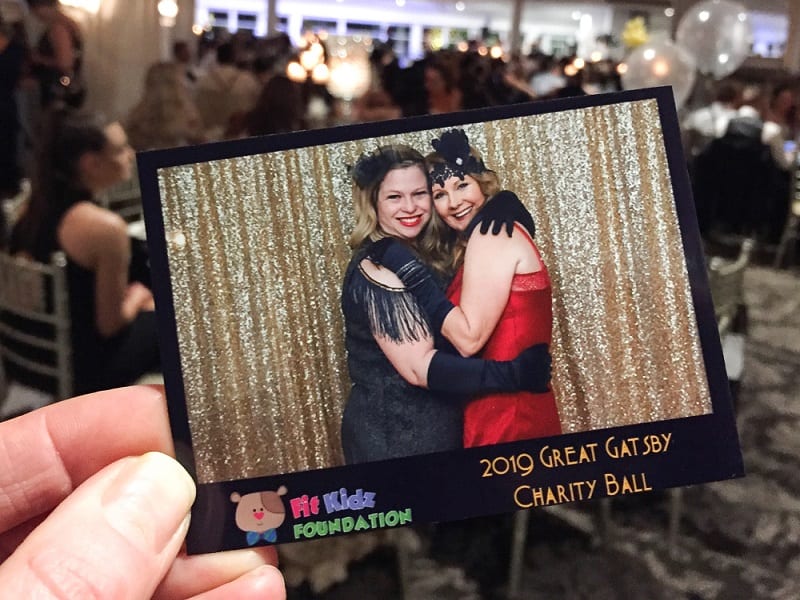 Charity or Fundraisers
Gala dinners, outdoor events and sporting games are all fundraising events we have participated in. If you'd like FUN fundraising ideas we can help. Our photographer will capture your event guests looking their best and our assistant prints these gorgeous images as magnets on the spot. We combine a unique take home gift plus photography of your charity event all rolled in to one easy solution.
There are so many ways to include our on the spot photo magnets in your event and we will happily help you diversify your plans with ideas and share our experience. You can even raise money by just having us there. Get a sponsor and get in touch – after all it's their brand that will go home with your guests. Don't have a sponsor? Drop us a line – we have some ideas for you. 
How Does It Work?
We'll photograph all the important moments as they happen providing you a fun and creative way to thank your guests for coming and give your guests truly personalised keepsakes. 
3 more reasons to choose Magnetic Shots photo magnets for your event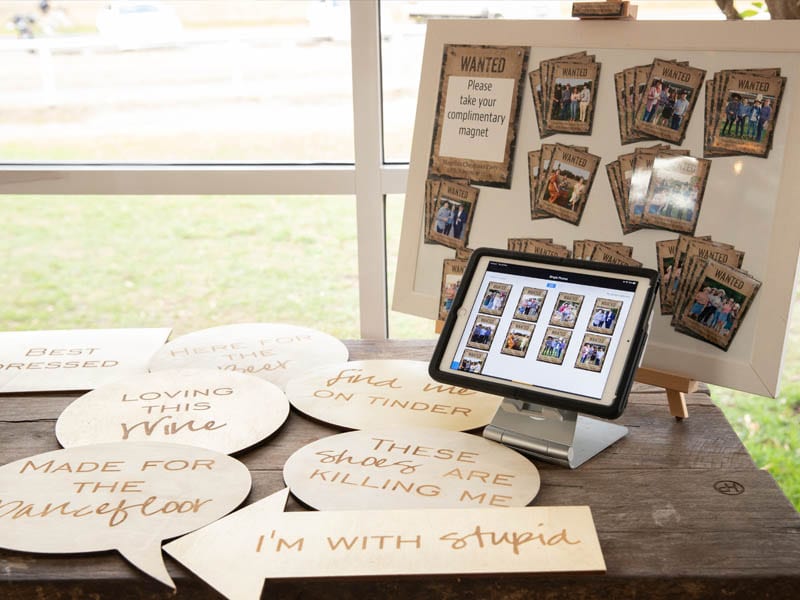 Stylish Wooden Props
Wooden props are included complimentary. Say goodbye to bad hair and glitter on your face. These signs get the giggles without any of the tackiness. Our props will fit in with your styling, no matter if you are having a beachside birthday or country wedding. Got a phrase you'd like as a prop? We can organise your customised sign which you then get to keep.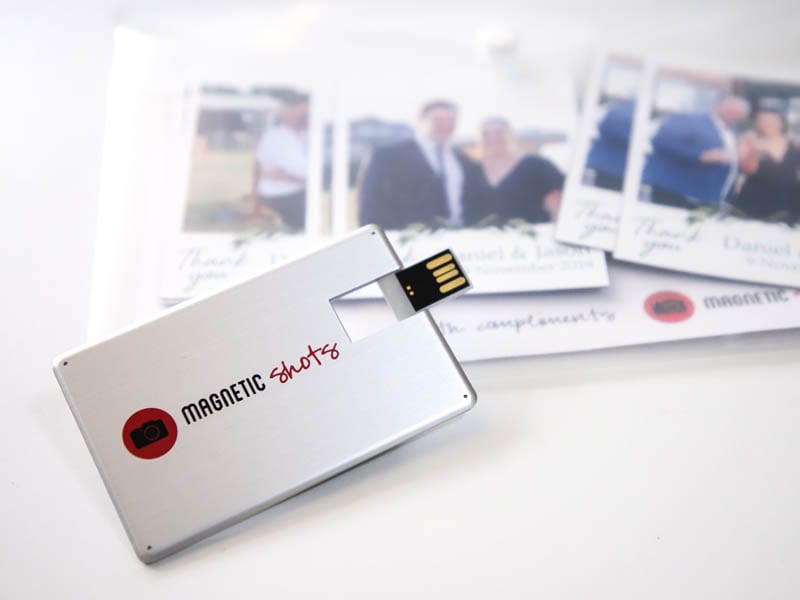 Complimentary USB
Complimentary USB with all your images from your event in one safe place – you'll be able to review and share them straight away. You'll receive all the photos we've taken for magnets, plus any event styling photos and we even give you a copy with your magnet border. Not good with USBs? Just ask us for an online link instead.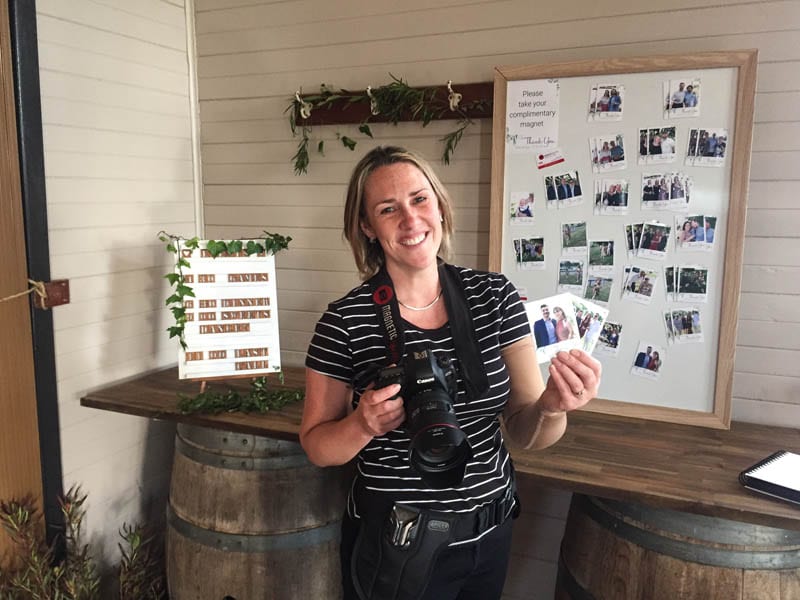 Professionalism Guaranteed
Our friendly and experienced crew is passionate about quality photography, fast turnaround, and providing an outstanding experience for you and your guests. All our packages include our 2 person team so your guests are well looked after. Check out our testimonials or social media pages for our most recent examples of what our clients (and their guests) have to say about us.
People who Magnetic Shots
Amazing people and a brilliant product. The team worked our wedding to perfection, naturally taking every opportunity to get the best shots for us and our guests. Communication has been amazing before, during and even after the day. Could not recommend them more!

 
Thank you Helen

and the team at magnetic shots for helping us create a magical and unforgettable wedding! Our guests have not stopped telling us how impressed they were with such unique magnets! You captured every moment of our dream wedding beautifully! It was by far THE BEST investment we made to our wedding!

 
We're so happy that we had Magnetic Shots at our wedding, Helen and Megan were fantastic and were so lovely and our guests loved them! The whole process from when we met them to designing our frame to the wedding was so easy and stress-free which was so important for us because we all had to travel from Sydney to Bathurst.

I'll definitely have them again at any events I host!
Can't even put into words how pleased I am with my experience with magnetic shots! Myself and another friend booked the ladies in for our best friend's wedding as a gift. And it was by far the best decision, amazing team, amazing photos and bloody awesome magnets. Everyone was so happy and enjoyed every minute of the

girls

time,

Thank you

so much ladies!

 

 
T

he Hunter Melanoma Foundation recently used Magnetic Shots at their 30th Anniversary Ball. Our guests were provided with a wonderful memento to take home. The team from Magnetic Shots were professional, fun and amazing and I'd highly recommend them.
Thank you Helen and Megan

for an amazing night! Your magnets were a hit and everyone attending the Kiss the Blues Away fundraiser will all have an awesome memory of the night! Your professionalism and great personalities fit right in with us! Thank you from the team at Panorama House.



We met the Magnetic Shots crew down at Maitland Taste Festival over the weekend! What a lovely bunch of people. We thought their photo magnets were super cute and a great keepsake and reminder for any event. Will

definitely be

using them in the future!

 
Areas we service
Our signature photo magnets, made on the spot, make the ultimate event gift. Local, experienced and dedicated teams service Sydney and Greater Sydney, Newcastle, Hunter Valley and Port Stephens, Canberra and surrounds as well as Wollongong, Illawarra and the Southern Highlands. In fact, we are the only photo magnet company in NSW and ACT. That said, as a credit to our commitment to providing high quality event favours and photography services, our clients have taken us to their events in Brisbane, Cairns, Darwin, Melbourne, Adelaide and Regional NSW. 
We love to travel to places where our photo magnets have yet to roam – what a thrill to create a gift that hasn't been given before.